Several factors must be considered when making changes to condominium property, whether unit or common area.
Building Permits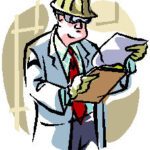 An alteration to any part of the condominium property (common, limited common or unit), may require a Town of Jupiter building permit.  According to Florida Building Code (FBC) 105.1, permits are required for work exceeding $500 as follows:
Any owner or authorized agent who intends to construct, enlarge, alter, repair, move, demolish, or change the occupancy of a building or structure, or to erect, install, enlarge, alter, repair, remove, convert or replace any required impact-resistant coverings, electrical, gas, mechanical or plumbing system, the installation of which is regulated by this code, or to cause any such work to be done, shall first make application to the building official and obtain the required permit.
Florida Business Code Section 105.2 lists work that is exempt from a permit.
Unit Alterations
1. Unit owners have exclusive possession and use of their condominium units, and they own a proportional (undivided) share of the common elements.
2. According to FL Statute 718.111(11)(g)1., "A unit owner may undertake reconstruction work on portions of the unit with the prior written consent of the board of administration. However, such work may be conditioned upon the approval of the repair methods, the qualifications of the proposed contractor, or the contract that is used for that purpose. A unit owner must obtain all required governmental permits and approvals before commencing reconstruction."
3. In general, owners can do whatever they want within their unit as long as:
It's legal - They are complying with the law. (e.g., building codes).
It doesn't interfere with the rights of other owners.
It does not compromise the integrity or safety of the unit.
4. Unit Alteration Approval usually requires a building permit.  At Jupiter Bay, approval is needed for:
Changes to the adjacent common elements (windows, screen doors, hurricane shutters).
Changes to limited common elements - Patios (Screening, colors, floor covering, glass enclosures)
Material alteration of Unit (moving of walls, hard surface flooring, moving water/sprinkler lines, etc.)
Like kind replacement does not constitute alteration (similar to common element alteration).
5. Per Paragraph 2.9 of Jupiter Bay's Declaration:  Condominium Parcel means a unit together with the undivided share in the common elements which is appurtenant to the unit.
(a)  Each condominium parcel is deemed a separate parcel of real property, the ownership of which is in fee simple.
(b)  There shall pass with each unit as appurtenances thereto:

An undivided share in the common elements.
The exclusive right to use such portion of the common elements as provided by this Declaration.
An exclusive easement for the use of the air space occupied by a unit as it exists at any particular time and as a unit may be lawfully altered or reconstructed from time to time, which easement shall be terminated automatically in any air space which is vacated from time to time.
An undivided share in the common surplus.
Such other appurtenances as may be provided herein.

(c)  The owner of a unit is entitled to the exclusive posses­sion of such unit. The owner shall be entitled to use the common elements in accordance with the purposes for which they are intended, but no such use shall hinder or encroach upon the lawful rights of owners of other units.
Unit Alteration Approval Form (11/07/19 Version)
The Jupiter Bay Board approved, at the 11/07/19 board meeting, changes to the Condominium Unit Alteration Approval Form.  Following is the new form and the accompanying Handyman Contractor Requirements Fact Sheet:
Unit Alteration Approval Form (Preferred Version)
Here's a list of possible condominium unit alterations (which are used with this form).  Type A and B alterations require association review/approval. Type C and D don't require approvals but are included for reference.
Type A – Alterations Requiring Town Permit & Association Approval
Replacing air conditioner (air handler and/or condenser). Replacing lines between air hander and condenser.
Replacing hot water heater or installing tankless water heater. (Tankless heater requires analysis/approval of the sufficiency of the unit's electrical panel and power by a licensed electrician.)
 Replacing the unit's electrical panel or adding/relocating electrical wiring or fixtures. (No electrical or other fixtures may be installed on the exterior (common) walls of the condo.
Adding or relocating plumbing lines (water, sprinkler, sewer or drain) or fire sprinklers.
Replacing windows or patio sliding glass doors. (Replacement windows must be tinted gray with stainless steel rollers. Replacement windows without hurricane shutter protection must contain high-impact-resistant glass.)
Installing/replacing patio and window hurricane shutters. All shutters must comply with code requirements including withstanding sustained winds of 180 mph. All patio shutters must be installed inside the unit's screen/frame and they must be white, except for East patio shutters which must be bronze/black. All window shutters (East & West) must be white. Per FL Statute 718.113(5)(d), a board may not refuse to approve the installation or replacement of code-compliant hurricane protection.
Adding or changing the configuration of kitchen or bath cabinets.
Moving, reconfiguring or constructing interior walls.
Type B – Alterations Requiring Association Approval but no Town Permit
Installing/replacing condo screen doors (doors must conform to Association approved styles).
Replacing patio screens. (Color must be bronze/black.)
Installing/replacing patio floor covering (must have epoxy water proofing, and carpeting is not allowed).
Installing/replacing great room or bedroom floors with hard surface products – wood, tile or vinyl. (Units above the first floor must have sound-proof underlayment.)
Patching of drywall or making other repairs that are generally the Association's responsibility.
Repainting of patio/balcony. (Patio floors may be painted any color desired; however, patio walls and ceiling must be white or generally conform to the exterior color of the building.)
Changing front door locks (Association must be provided with keys or codes) or adding anything to the front door. (Per FL Statute 718.113(6), An association may not refuse the request of a unit owner for the attachment on the unit owner's door of a religious object not to exceed 3 inches wide, 6 inches high, and 1.5 inches deep.")
Type C – Owner Renovations Not Requiring Permits or Board Approval
Painting or wall-papering interior walls. Painting ceilings, interior doors, door casings, baseboard, crown/trim molding.
Replacing existing hard surface floors in kitchen, bathrooms and halls.
Replacing bathroom wall tiles, bathtubs, shower trim kits, water valves, shower heads, shower doors and toilets.
Replacing kitchen cabinet doors, bathroom vanities, countertops, sinks, and faucets, with no change in cabinet configuration.
Replacing kitchen appliances, clothes washers and dryers and garbage disposals.
Replacing popcorn ceilings with either flat or knock down ceilings.
Replacing interior doors, casing, baseboard, and window/door sills.
Adding crown molding, chair rails or handrails.
Replacing wall switches/plugs, GFI plugs, ceiling fans, smoke alarms, A/C thermostats and circuit breakers.
Replacing heater element(s) in hot water heater or air conditioner.
 Installing security systems (motion sensors, intrusion detectors, water leak sensors, alarms and cameras) and other wireless hubs and devices. Security systems must be able to be remotely monitored and deactivated.
Installing/replacing window coverings. (Curtains, blinds, plantation shutters and other window coverings must be white or lined or "under draped" in white.)
Type D – Prohibited Alterations:
Per paragraph 6.1(c) of the Declaration, unit owners are prohibited from enclosing patios with awnings, glass windows or glass doors.
Per FL Statute 718.113(3), a unit owner shall not do anything within his or her unit or on the common elements which would adversely affect the safety or soundness of the common elements or any portion of the association property or condominium property which is to be maintained by the association.
Alterations 101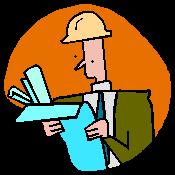 Changes to the Jupiter Bay Condominium Association's governing documents must be approved by a percentage of owners as follows:
75% -- To amend the Declaration of Condominium
80% -- To amend the Association's ByLaws
80% -- To materially alter the Association's Common Elements
Majority of Board Members -- To amend the Rules
The hierarchy of documents is as follows:  Declaration --> ByLaws --> Rules.  This means that Rules and ByLaws must be consistent with the Declaration.
Changes to the Common Elements are known as Material Alterations (requiring 80% owner approval), and changes to an Individual Unit may or may not require Board approval, depending on the type of change.
Material Alteration is defined as any change or addition that significantly alters the make up or appearance of the Condominium.  This includes, but is not limited to, the addition or removal of sidewalks, spas, waterfalls, lake water fountains, building lattice, tennis courts, bocce ball courts, horseshoe courts, et cetera, as well as changing the paint color of a building.  Condominium owners purchased their units based on the current condition of the community, and they are protected against any major physical change affecting their lifestyle, surroundings or maintenance fees.  Further information on Common Area Alterations is provided below.
Unit Alterations are changes to that part of the condominium property which is subject to private ownership.  According to Jupiter Bay's Condominium documents and Florida statutes, individual condominium units can be altered by the unit owner as long as the change does not impact: the common elements, limited common elements, structure and safety of the unit, or the condominium unit's neighbors.  The Unit Alteration Approval Form is used for obtaining Board approval for changes and improvements to individual condominium units.  This form was not designed for minor interior unit changes not requiring a town permit.  See the Unit Alterations section below.
Unit Repairs are changes to restore a unit or common area to its original (as-built) or prior condition. Repair responsibilities are covered in the "Insurance" webpage. Repairs do not generally require Unit Authorization Approval.
Common Area Alterations
The following paragraphs clarify what is meant by Material Alteration of the Common Elements of the Association:
Declaration of Condominium - The Declaration's purpose is to define:

What the Association is,
Its maintenance,
How it can be used,
How it can be changed,
How it is sustained/funded, and
How it can be dissolved.
The Jupiter Bay developer's (and the Declaration's) intent is to ensure that Jupiter Bay is preserved, maintained and improved so as to make it a stable and desirable place to live and invest.  One of the key provisions to accomplish this is to clearly define procedures to be followed in changing common elements.  Jupiter Bay's Declaration does this, and the following sections will show specific change requirements and restrictions.
Maintenance: Paragraph 6.2 (a) says that "maintenance and operation of the common elements shall be the responsibility of the Association". This clearly grants the Association the authority to mow the lawn, repair the parking lots, paint the buildings, maintain the landscaping, etc. This is entirely separate from the Association's authority to make changes to common elements - i.e., mowing the lawn does not deviate from the developer's design and plan for Jupiter Bay.
Alteration and improvement: Paragraph 6.2 (b) says that "After the completion of the improvements included in the common elements of this condominium contemplated by this Declaration, there shall be no alteration nor further improvement of the real property constituting said common elements ex­cept in the manner and on the conditions set forth in Paragraph 6.1 (c) of this Declaration of Condominium." In other words the developer is saying that after their job is finished and "improvements are completed", the Association is restricted from making changes.
Impact on Rights of Owners: Paragraph 6.2 (b) goes on to say that "Any such alteration or improvement shall not interfere with the rights of any owner without their consent". Furthermore it says that "The cost of such work shall not be assessed upon the unit owner's [financial sponsor] unless the owner shall approve the alteration or improvement." This language most clearly requires owner participation and approval in changes to common areas. It belies the idea that a single vote of board members can sanction common area changes.
Conditions for Changing Common Elements: Paragraph 6.2 (b) says that common elements can only be altered and improved after the conditions set forth in Paragraph 6.1 (c) are met. Paragraph 6.1 (c) defines these conditions as follows: "Any change, alteration, addition or deletion ... may be made only after obtaining in writing the following approvals in the following order:

Not less than eighty percent (80%) of the Directors of the Condominium Association at a meeting called for that purpose: and
Not less than eighty percent (80%) of the owners of all of the condominium units governed by the Association at a meeting called for that purpose; ..."
Sole Reliance on Board Member Approval: By requiring 80% owner approval for common element changes, the developer was protecting owners from changes that a prejudiced board may contemplate. With the difficulty that most Associations have getting owners to serve on the Board of Directors, nearly all candidates get elected. With Jupiter Bay's five-member board (as defined in paragraph 4.1 of the by-laws), any three candidates with a common agenda, could make any common area changes that they want as long as they're within the annual budgeting restrictions (15% growth). At our $1.8 million budget, this means that the BOD could authorize a $270,000 change to common elements without any owner input or concurrence (vote). This is certainly not what the developer had in mind, and it would of course be absurd for the Condominium Documents to allow this (which they don't).
Owner Impact: The Declaration is very clear on concerns related to "owner impact". Changes to common areas impact all owners and can change the culture/environment of the association. By making changes this significant and possibly this costly (up to $270,000) without 80% owner approval, the BOD would be acting irresponsibly. Remember that the budget just requires BOD, and not owner, approval.
Literal Interpretation: The alteration and improvement restrictions of Paragraphs 6.1 and 6.2 are to be taken literally. Other sections of Jupiter Bay's Declaration of Condominium have been interpreted literally by courts. In fact the Paragraph 10.1 which says "Leasing or renting of a condominium unit by a Unit Owner is permitted" has been interpreted as: Jupiter Bay cannot impose rental restrictions, perform renter background checks or charge a transfer fee. All that the courts allow is for us to know who's in our units and what vehicles are parked in our lots.
Historical Precedent: The Jupiter Bay Condominium Association has always interpreted our Declaration of Condominium as requiring an 80% vote for common element changes. We used this requirement in determining whether we have a lake water fountain, an association clubhouse, or other common features/items. Many/most owners are aware of this requirement and would take issue with the BOD's independent action. This could result in community unrest, owner infighting and possibly lawsuits.
Florida Condominium Statute: FL Statute 718.113 (2) (b) says that: "There shall not be any material alteration of, or substantial addition to, the common elements of any condominium operated by a multi-condominium association unless approved in the manner provided in the declaration of the affected condominium or condominiums as originally recorded or as amended under the procedures provided therein.  If a declaration as originally recorded or as amended under the procedures provided therein does not specify a procedure for approving such an alteration or addition, the approval of 75 percent of the total voting interests of each affected condominium is required.  This subsection does not prohibit a provision in any declaration, articles of incorporation, or bylaws as originally recorded or as amended under the procedures provided therein requiring the approval of unit owners in any condominium operated by the same association or requiring board approval before a material alteration or substantial addition to the common elements is permitted."This 75% default value for owner approval of common area changes shows that it's typical for condominium documents to require such approval.  Obviously the developer(s) of Jupiter Bay were even more intent in keeping the common areas as originally established in that they set the approval value at 80%
Conclusion: All owners or prospective owners are provided information about Jupiter Bay and have access to Jupiter Bay's Condominium Documents. The documents assure them that "what they see is what they get" and that Jupiter Bay won't change appreciably without their input. This assurance is essential in protecting current and future owners.