Jupiter Bay Website Enhancements
Significant enhancements were made to the Association's website.
The following pages were added to the Public Section of the website:
Welcome – Introduces the Association's management, website, governing documents, and office location/hours.
Location – Describes the Association's location and the area's beaches, restaurants, entertainment, shopping, and other activities.
Staff – Lists the Board of Directors, office staff, maintenance staff and Building Captains.
Activities – Presents activities available to all Jupiter Bay residents.
Rules – Provides a summary of the Association's Rules & Regulations applicable to all residents.
FAQs – Lists the Florida Statute required Frequently Asked Questions and Answers pertaining to our Association.
The "Internal Documents" section was redesigned to make it easier to find what you're looking for.
Here's the new "Internal Documents" structure:
Annual Election Documents
Assessment Payments

Bids & Contracts

Board Meetings

Board Meeting Agendas
2019 Agendas
2020 Agendas

Board Meeting Minutes

2019 Minutes

2020 Minutes

Committees

Committee Descriptions

Committee Notices/Agendas

Committee Minutes

Directory of Owners

Financial Information

Annual Budgets

Annual Financial Audits

Monthly Financial Reports

2018 Monthly Financials

2019 Monthly Financials

2020 Monthly Financials

Forms

General Information

Board Member Information

Governing Documents

Insurance Policies

Newsletters

New Property Manager & New Management Company
Effective September 30, 2020, the Jupiter Bay Condominium Association announced cancellation of its contract with Campbell Property Management and the commencement of a new agreement with Triton Property Management.
The new 12-month agreement provides similar terms to the prior one, with fees of $1,000 per month and cost-plus pricing for staff members as follows:
25% for experienced fulltime Property Manager
25% for on-site Receptionist and Administrative Assistant
31% for 3 full-time and 1 part-time Maintenance Technicians.
The change provides Jupiter Bay with improved service, experienced property management, more senior-management participation, state-of-the art technology, 24/7 rapid emergency response, and an improved website. Triton is a smaller, locally owned company that provides individualized support.
Christopher Sands is the Association's new Property Manager. He is a licensed Community Association Manager (CAM) who has managed various Homeowners (HOA) and Condominium Association properties in Palm Beach County for both Triton and Seacrest. He has had responsibility for properties with over 1,100 units and budgets exceeding $3.0 million. Additionally, Chris has business startup experience and has held positions on the City of Palm Beach Gardens Police Department. We welcome Chris to Jupiter Bay.

Jupiter Bay Owners Had a Fair Election
Jupiter Bay owners made significant progress in assuring a fair 2020 election:
The Division of Florida Condominiums, Timeshares, and Mobile Homes of the Department of Business & Professional Regulation appointed a monitor for the Association's election.
Due to concerns raised at the Association's 7/31/20 Board Meeting, the Association's president sent out, on August 4th, revisions to the Members Meeting Second Notice. To conform to Florida Administrative Code 61B-23-0021(8), the Board agreed to accept hand-delivered election documents at the Attorney's office up until 10:30 a.m. on August 18th.
Finally, several months after we encouraged the Board to "Hold a Virtual Owners' Meeting with Election", they agreed to utilize our recommended Zoom video webinar approach, which they announced in their Second Notice of 2020 Annual Members Meeting & Election dated July 17, 2020. This approach was later ratified at their 7/31/20 Board Meeting.

Board Held Virtual Owners' Meeting with Election
There are various options for associations to hold annual owners' meetings (as well as board meetings) during the current COVID-19 pandemic. One of the most interesting and possibly the best solution is a virtual meeting. This option, suggested by Florida Association News and Campbell Property Management, allows anyone to attend the meeting from anywhere in the world within the comfort of their home, eliminating social distancing issues. Presenters and attendees may join the meeting from any device including desktop, laptop, and mobile phone. This encourages more people to attend the meeting than would otherwise.
There are several software tools that provide video conferencing capability suitable for virtual owners' meetings, most notably Zoom and GoToMeeting. I will use Zoom Webinar to illustrate how the Association would announce, conduct, and pay for a virtual owners' meeting.
A Zoom video webinar can be set up in minutes and requires no training. Zoom distinguishes between interactive video participants and meeting attendees/viewers. Zoom allows for up to 100 interactive video participants and over 10,000 attendees. In our case the five Association board members would be interactive video participants and the over 300 Association members would be attendees. Meeting invitations would adhere to legal notice requirements, and owners would be instructed on how to attend the meeting by using their device (computer or mobile phone) to link to an Internet address. Association members could be preregistered and given a URL to join the webinar, where they would simply enter their name and email to join. They would not need their own Zoom account.
Board members attending the meeting can share video (e.g., presentation slides) and talk at any point. Owner attendees can see and hear the board members and request to be unmuted and allowed to speak during the meeting. Zoom has a robust set of industry-standard security features such as AES 256-bit encryption to ensure that login information and webinar data is secure. Post meeting reports will show who attended the meeting and will capture the webinar Q&A and any owner polling that was done.
Zoom video webinars come in different sizes depending on the number of attendees that are being hosted. The monthly price for up to 500 webinar attendees is under $140 total including host and participant licenses. Zoom would provide an inexpensive and attractive alternative to a face-to-face annual meeting and would allow the meeting to be scheduled as soon as possible within the Statute's 15-day minimum noticing requirements. Ballots for board candidate voting could be counted prior to the meeting on the day of the meeting by an impartial committee of owners, per Florida statutes, with results presented at the meeting.

Petitioning the Board
If unit owners within a condominium association feel that the association's board of directors is not being responsive in addressing their issue(s), they have a mechanism to petition the Board to act. Members desiring to have one or more specific items of business addressed can, within rights granted within Florida's condominium statutes, force the Board to deal with the item(s) within a reasonable timeframe.
Florida statute 718.112(2)(c)1 says that "If 20 percent or more of the condominium association's voting interests petition the board to address an item of business, the board must place the item on the agenda at its next regular board meeting or at a special meeting called for that purpose". Under either alternative, the item must be considered by the Board within 60 days of the receipt of a petition.
This assures that the Board discusses the item(s) included within the petition at an open board meeting but does not guarantee that the Board will agree to the arguments presented or conclusions reached within the petition. However, this mechanism provides one more important way for the association's membership to be heard and for the Board to be forced to present and discuss owner issues and concerns.

Exercise Your Right to Vote
All Jupiter Bay members have the right to vote in an election, and the Association is obliged to make voting as easy as possible. Anyone requesting a ballot should receive one, and requests for alternate mailing addresses should be honored. Since many owners will not attend the annual meeting, particularly this year with the coronavirus threat, requested ballots need to be made available both before and at the Annual Owners meeting.
According to Florida Statute 718.112(2)(d) and Florida Administrative Code 61B-23.0021, the second Annual Meeting notice must be 1) hand delivered, 2) mailed (to the address last furnished to the association), or 3) electronically transmitted to each unit owner not less than 14 days nor more than 34 days before the election. The annual meeting notice must also be posted on the condominium property.
The second Annual Meeting notice mailing must consist of:
The Annual Meeting notice and agenda.

Candidate information sheets.

A return (outer) envelope addressed to the person or entity authorized to receive the ballot. The exterior of the outer envelope indicates the name of the voter, and the unit or unit numbers being voted, and it contains a signature space for the voter.

A smaller (inner) envelope to be completed and returned within the outer envelope.

A ballot containing, in alphabetical order by surname, the names of the candidates running for the Board. This ballot is to be completed by the eligible voter and sealed within the inner envelope.
The second notice and accompanying documents must not contain any communication by the board that endorses, disapproves, or otherwise comments on any candidate. No ballot shall indicate which candidates are incumbents on the board. No write-in candidates are permitted. No ballot shall provide a space for the signature of or any other means of identifying a voter.
Elections are decided by a plurality of ballots cast. There is no quorum requirement; however, at least 20 percent of the eligible voters must cast a ballot in order to have a valid election. A unit owner may not authorize any other person to vote his or her ballot. Ballots are returned within the inner envelope, which is contained within the outer envelope. The inner envelope has no markings to identify the owner, whereas the outer envelope contains the owner's name, unit number and signature. Each inner envelope shall contain only one ballot, but if a person is entitled to cast more than one ballot, the separate inner envelopes required may be enclosed within a single outer envelope. Outer envelopes, containing the inner envelopes and ballots, shall either be mailed or hand delivered to the association before or at the Annual Meeting. Upon receipt by the association, no ballot may be rescinded or changed.
On election day, either immediately before or at the Annual Meeting, an impartial committee, which cannot include current board members, officers and candidates for the board, verifies the outer envelope information against the eligible owner roster, and the committee checks off the units that have voted. If the committee meets prior to the Annual Meeting, the committee meeting must be noticed (posted) 48 hours in advance and must occur on the same day as the Annual Meeting.
As the first order of business at the Annual Meeting, ballots not yet cast are collected. Upon the commencement of the opening and recording of the outer envelopes at the Owners Meeting, the polls are closed, and no more ballots are accepted. The business of the meeting may continue during this process.
If the committee receives multiple outer envelopes for the same unit or if the outer envelope is not signed, then the vote is marked "disregarded" and separated from the other valid votes. Ballots for properly cast votes are placed in a receptacle. Once all outer envelopes have been opened and the number of voting owners is tallied, the inner envelopes are opened, and the ballots are counted. If any inner envelope contains more than one ballot, the ballots are disregarded and not counted. The impartial committee tallies and reports, to the Owners Meeting Chairperson, the vote count for each candidate for ballots that have not been disregarded. All envelopes and ballots, whether disregarded or not, shall be retained with the official records of the association.
Any irregularities or attemps to limit voting in this election will be reported to the Department of Business & Professional Regulation (DBPR), Division of Florida Condominiums, Timeshares & Mobile Homes. These could result in fines or penalities or necessitate voiding the election and holding a second election.
Unit Owner Keys
Because of the convenience and growing popularity of keypad locks, over 30 Jupiter Bay homeowners have replaced their conventional entrance door locks with keypads. This has caused an issue with the Association being unable to access many of these units during the annual pest control treatment. Many of these locks were installed without notifying the office or providing keys.
This episode has provoked a discussion among Board members as to how this change in door locks relates to the Association's Unit Owner Key Rule #5, which says "For pest control and emergency access, the Association must retain a pass-key to all units. Whenever an Owner or agent alters any lock, or installs a new lock, the Unit Owner shall provide the Association with an additional key."
A notice posted on the Jupiter Bay Condominium website reaffirms the Association's requirement to have a physical key for every condominium unit. This, and the corresponding rule violation letter to various homeowners, was precipitated by an annual pest control treatment during which the Association was unable to access over 30 condominium units that had keypad locks installed. Most were installed without notifying the office or providing keys.
The notice cited Florida statute 718.111(5) which says that "The association has the irrevocable right of access to each unit during reasonable hours, when necessary for the maintenance, repair, or replacement of any common elements or of any portion of a unit to be maintained by the association pursuant to the declaration or as necessary to prevent damage to the common elements or to a unit or units." This statute affirms the Association's "access rights" but does not provide a process or procedure for compliance. It does not say that condo owners can decide on their own how they'll chose to comply with the statute - i.e., whether to give the Association a physical key, access code or other means of gaining entry to their unit. But it does allow for Condo Associations to establish their own compliance rules and procedures.
Jupiter Bay already has a Rule #5 which says that "For pest control and emergency access, the Association must retain a pass-key to all units. Whenever an Owner or agent alters any lock, or installs a new lock, the Unit Owner shall provide the Association with an additional key."
Jupiter Bay's Board has reviewed and discussed this rule in light of the recent upgrading of many door locks to keypad units and has concluded that the Association will continue to require physical keys. The primary reasons are as follows:
All door locks, both conventional key locks and keypad locks, include a set of keys for gaining entry.

Access codes may change frequently, possibly for each rental period, causing an administrative issue in obtaining, recording and protecting the most recent access code.

Access codes can be memorized and disclosed easily leading to unauthorized unit access.

Physical keys can be securely protected in a locked key-control safe in the Association office.

It's easier to administrate a single procedure applicable to all 359 condominium units.
For these reasons the Association will continue to enforce Rule #5. Any owner who changes their lock and/or key without notifying the management office or does not provide a new key is in violation of this rule and is subject to $100 per day (maximum of $1,000) fine. In imposing this fine the Association must provide at least 14 days written notice and an opportunity for a hearing held before a committee of other unit owners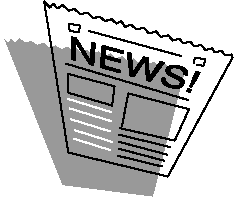 Truck Parking at Jupiter Bay
Jupiter Bay's Declaration prohibits trucks from being "used, operated, stored or parked in any unit, parking area, street, or other portion of the condominium property; provided, however, that this provision shall not preclude the use of delivery trucks or other trucks, equipment or machinery necessary for the maintenance, care or protection of the condominium property".
This provision of the Association's Declaration has been consistently enforced for over 30 years through:
Following are the FACTS regarding Truck Parking at Jupiter Bay:
1. The Association's Declaration, paragraph 10.4, prohibits Jupiter Bay unit owners from bringing "trucks, vans, pickups, tractors, recreational vehicles, or loud or noisy vehicles" onto the condominium property.
2. This provision does not "preclude the use of delivery trucks or other trucks, equipment, or machinery necessary for the maintenance, care or protection of the condominium property".
3. Everyone who purchases a unit at Jupiter Bay receives a copy of the Association's governing documents, and as a condition of ownership, agrees to abide by the provisions of these documents. When an owner transfers their unit to a renter, the renter assumes all owner usage rights and responsibilities regarding compliance with the Association's governing documents.
4. To assure compliance with this 10.4 Usage provision of the Declaration, the Association requires all residents (owners, guests, and renters) to register their vehicle(s) with the Association office and receive a parking permit. Parking permits are not issued for illegal vehicles, including pickup trucks.
5. For over 30 years, the Association has consistently followed the practice of issuing parking permits and tagging illegally parked vehicles. As a job requirement, our security guards tag vehicles (including trucks) without valid parking permits. Whenever the Association learns of resident truck or other vehicle without a valid parking permit, a parking violation is issued. In nearly all instances the issuing of this violation is sufficient to have the resident remove their vehicle from Association property without needing to tow.
6. Upon advice of council, the Association's Board of Directors, at a March 1, 2017 Board Meeting, unanimously passed a motion assuring that "we will enforce paragraph 10.4 of the Association's Declaration through the issuing of parking violations, towing, and owner fines regardless of time of day." All rental agencies were notified in writing of this vote.
7. The Association has hundreds, possibly thousands, of examples of the "no truck" rule enforcement. However, without 24 X 7 parking lot monitoring and with construction vehicles on our property, there will always be circumstances where illegal resident trucks are not identified and tagged.
8. Only one agency has consistently rented to truck owners causing most of the illegal truck parking issues. This agency has lobbied our owners and attorneys for years to remove all remaining rental restrictions.
9. Employees and customers of the Twisted Tuna Restaurant are allowed, according to their lease terms, to park in designated areas of Jupiter Bay's common property. There are no restrictions on the type of vehicles permitted. According to Paragraph #9 of the Restaurant's Lease Agreement, these terms override provisions of the Association's governing documents.
10.Any amendment to paragraph 10.4 of the Association's Declaration, which changes or clarifies vehicle parking restrictions, would have the same enforcement problems that the Association currently has. Without 24 X 7 parking lot monitoring, the Association could always be accused of selective enforcement of any vehicle parking rules. Also, without Association inspection of every resident vehicle, it would be impossible to know whether to issue a parking permit.
11.The truck parking provisions in Jupiter Bay's Declaration can be changed with a 75% affirmative vote of Association members; however, it would be nearly impossible to enact changes to the Restaurant Lease Agreement. It is the Board's duty to strictly enforce both documents until and unless either document is amended.
Owners should not be unduly coerced into approving Declaration changes that are detrimental to the community and resident quality of life, even if they encourage additional rental opportunities.


Triton Welcome Letter (JB BOD)
For those unit owners who were unable to attend our September 30, 2020 board of directors meeting, we wanted to provide a recap for you. The Jupiter Bay Board of Directors Organizational Meeting was held on August 28, 2020 and over that 32-day period many areas were evaluated.
The top priority was to review the property management company to ensure that our community was receiving the best possible service at a reasonable cost. Don Spieller and I reached out to unit owners for feedback while conducting a review of Campbell Management services. Several unit owners complained that weekend coverage was insufficient. It involved calling an 800 number and waiting for a response for more than a couple of hours. There was an elevator breakdown in B East over Labor Day weekend and many calls were made to the 800 number. We received feedback about eight hours after the first call. During the month of September, we interviewed three property management companies: Triton, Castle and Campbell.
Our evaluation was completed a few days before the September 30, 2020 board of directors meeting. All three companies are exceptionally good property management firms. The most critical difference is that Triton has owners in senior management positions that are actively involved in the business. Paul Licata and Mark Wade have twenty years of experience in the industry and they will be at Jupiter Bay monthly to provide the necessary support for a property of our size. It was important that the size of this firm match the footprint of Jupiter Bay. This boutique firm has a 24/7 emergency response staff; no 800 number, just a rapid response team ready to assist Jupiter Bay residents during all 168 hours in the week 52 weeks a year. They have proven management systems and state of the art technology that includes the Tops One Connection which is a web service portal that offers both a homeowner and board member interface. This hands-on approach coupled with local ownership provides Jupiter Bay with top to top management communication that can address issues and concerns thoroughly and effectively in a short period of time.
Christopher Sands is our new property manager at Jupiter Bay. He has managed properties that are similar in size to ours. His extensive property management experience at Triton and Seacrest will serve us well in the critical months and years ahead. Jupiter Bay needs a lot of work on our landscaping, irrigation system, elevators, asphalt, and spalling. Chris will be working closely with the board and maintenance staff as we tackle our infrastructure issues.
In closing, let us welcome Triton Property Management and Chris Sands to Jupiter Bay! We have a beautiful property in Jupiter, Florida that is located only 800 yards from the beach and across the street from Harbourside. We pledge to work together with all unit owners to revitalize and reinvigorate this paradise we call home.
Jupiter Bay Board of Directors


Twisted Tuna Parking Provisions
Paragraph 13(c) of the Twisted Tuna's lease with the Association contains the following parking provision:
Tenant understands that its parking lot is adjacent to Landlord's roadways and residential
areas
and
will
take
commercially
reasonable measures
to
help
assure
that
its patrons do not park outside of Tenant's parking lot and additional parking areas agreed to
by
Landlord
and
Tenant.
In
addition
to
Tenant's
parking
lot,
Tenant
shall
be permitted to:
Use some parking spaces on the back side of the West parking lot (Building F) for employee

parking,

Allow

customers

to

park

on

the

grass

of

the

entry

road, and

Allow

customers

to

park

in

the

north

lot

in

the

Jupiter

Bay

East

area.
Landlord shall allow Tenant to reconfigure the parking lot on the North side of the restaurant

by

removing

the

existing

parking

bumpers

and

permitting

lawn

parking

in

that area

prior

to

the

Scheduled

Opening

Date.

A

copy

of

the

permitted

parking

to

Tenant

is attached hereto as Exhibit G. Tenant agrees, and acknowledges, that the other
permitted

parking

(marked

in

orange

on

Exhibit

G)

besides

its

parking

lot

(marked

in

green
on

Exhibit

G)

is

common

area

for

the

Landlord,

and

that

Landlord

is

unable

to

guarantee
that parking to Tenant, and that said parking is first come first serve. Additionally, Landlord will work with Tenant to explore additional parking alternatives.
Any repairs to Landlord's irrigation system and/or grass as a result of Tenant's grass parking shall be fixed and/or paid for by Tenant. Tenant shall take commercially reasonable efforts to ensure its employees and customers are not parking in non-designated areas. Tenant shall

provide

parking

attendants/valets

at

Tenant's

sole

cost

during

seasonal

months

and during events where the customer parking is anticipated to exceed its parking lot in an effort to mitigate customers parking in non-designated

areas.

Adherence to FL Statutes
Licensed Florida Community Association Managers (CAMs) are responsible for assuring compliance with Florida statutes and the Association's governing documents. They are to advise the Board regarding legal requirements for conducting Association business.
If a Board is unfamiliar with regulations and provisions of Florida law, further assistance and intervention by the licensed Property Manager may be required. These areas include Board Decisions, Proper Noticing and Official Records. Here's a summary of the requirements:
Board Decisions – All Board decisions must be made at a noticed board meeting open to all association members.

Proper Noticing – An amendment to rules regarding unit use MUST be noticed at least 14 days before the meeting.

Official Records – Most Association records are classified according to Florida Statutes as "Official Records" and are available to all owners for review and copying.

Jupiter Bay Ends 2019 $67,046 (2.94%) over Budget
Here's a brief summary of the Jupiter Bay Condominium Association's 2019 financials. These are unaudited results based on the Association Treasure's December Financial Report. Auditor adjustments will be reflected in the Annual Financial Report published in March 2020.
Excluding the $97,523 special assessment expenses for reserve transfers ($49,500 for the Twisted Tuna elevator and $48,023 to replenish Common Reserves), the Association ended 2019 $67,046 (2.94%) over budget. This would have been higher if the $8,998 to replace an East elevator pump was charged to Elevator Repair instead of East Reserves.
Major over-budgeted items for 2019 included:
$32,317 (64.6%) – Common Repair & Maintenance

$16,095 (6.2%) – Insurance

$14,672 (41.9%) – Legal

$11,194 (28.0%) – Elevator Repair

$9,774 (2.9%) – Payroll
Despite having received $129,006 extra operating funds from the $226,529 Special Assessment, the Association ended the year with a negative $18,224 cash balance.
2019 Reserve expenditures, including $123,058 for East painting, were $672,817. This left yearend Reserve funds at $1,949,861, $62,711 less than the year's starting balance of $2,012,572. The West F building is showing a $78,799 negative reserve balance for Building Restoration/Spalling, which will probably need to be funded via a special assessment.
Regarding delinquencies, everyone has paid their fourth quarter maintenance assessment, but ten owners did not pay any of their $631 special assessment by yearend.
As shown in the Campbell Management Agreement Summary (See Item #7), there are three components of the Campbell Property Management cost:
A $12,000 annual fee,
25% of gross Management & Administrative wages, and
32% of Maintenance & Janitorial wages.
For 2020, these costs are estimated at $12,000, $39,162 and $69,306 respectively. The total of these three components is $120,468. This cost will be partly offset by the following paid by Campbell:
$11,095 - Workers Compensation Insurance, and
$10,416 - Payroll Processing.
This yields a total net annual cost to the Association of $98,957 or $275.65 per owner.
To partly compensate for the extra $98,957 cost, the Association terminated one maintenance employee and cut the salary of a second. The estimated impact of this staffing cost reduction is $65,000, leaving a net cost difference of $33,957, or $94.59 per owner.
Twisted Tuna Restaurant Opening
On May 23, 2019 the Jupiter Bay Condominium Association signed a 25-year lease, with renewal options, with Tuna Family Trust LLC to open a Twisted Tuna Restaurant on Association premises at 353 S. U.S. Highway 1, Jupiter, FL. The Twisted Tuna founders, Kenny and Rachelle Gibbs and their son Billy Forbes, have completed demolition work and much of the renovations. They are scheduled to open the new Restaurant on July 4th 2020. Remodeling is being done by Mel-Ry Construction, Interior Design by Carey Design Group and Architecture services by Metro Architectural Group.
The restaurant will include a sushi and raw bar, three full liquor bars, and a wide-ranging menu including Italian cuisine and seafood. It will be ADA compliant and have an elevator for second floor banquet hall access.
Following is a restaurant opening announcement from the Palm Beach Post and a summary of the Lease terms and conditions.
| | |
| --- | --- |
| Here's the Restaurant opening announcement --> | |
| Here's a summary of the Lease terms & conditions --> | |

Jupiter Bay's 2020 Budget
Jupiter Bay's Board of Directors proposed a $2,459,104 budget for 2020 consisting of $1,915,843 of Operating expense and $543,261 of Reserve contributions. This budget is a $178,820 increase over 2019. The increase (7.84%) is the greatest in the past 11 years (see table in the Financial page of this website). This is on top of the recent largest general special assessment ($631.00) in this same 11-year period.
Despite higher insurance, security and salary expenses, 2020 should have significantly reduced legal fees. (Legal fees were $41,908 in 2017, $78,284 in 2018, and projected to be $48,031 in 2019.) Also, unlike the 2018 and 2019 budgets, the 2020 budget does not have to incur a high percentage increase caused by the commencement of association-paid internet expenses. Finally, the reserves for West building painting became fully funded in 2019, requiring no additional funding in the 2020 budget.
The 2020 budget increase together with the special assessment gives this Board $405,294 ($178,820 + $226,474) extra money to spend. Although a small amount of the special assessment was used to pay off fund balance shortages from prior years, the vast majority (81.5%) is for current and planned expenditures. Note that according to our auditor, prior year shortages, mostly from 2017, were $74,855, not the board's reported $94,336.74. The same auditor reported that last year ended within 0.05% of budget.
All Association members should be concerned with these skyrocketing increases in our cost of living in Jupiter Bay.

Jupiter Bay Ends 2018 within 0.05% of Budget
Despite extremely high ($78,284) legal fees, we ended 2018 within budget due to good budgeting, tight expense management and significant reductions in other expense areas.
At the last (March 30, 2019) Jupiter Bay Owners Meeting, it was reported that the Association would end 2018 over budget by $10,099 (0.46%), primarily due to legal fees associated with the restaurant litigation and tenant contract negotiations. However, the yearend 2018 Auditor's Report, received in April 2019, showed a negative budget variance (revenue minus expenses) of only $1,110, much lower than forecast.
This amount, together with a negative $73,745 fund balance carryover from 2017, yielded a total overall Association shortfall of $74,855. With 359 owners the average impact is $208.51 per owner. However, the fund balance deficit does not evenly impact the eight associations, with two associations (Plantation Villas and the East) having positive fund balances and the remaining six associations owing between $10,204 and $20,116. These shortfalls will need to be made up in future budgets and/or special assessments.
Owner Access to Association Records
As described in the Ownership page of this website, the homeowners in Jupiter Bay own their unit, and collectively they own the rest of the Association (each homeowner owns a fractional share of everything else). The Association staff, vendors, maintenance supplies, and utility services are funded by the owners, and board members are elected to represent and serve the owners.
The Association records can inform the owners how their Association is structured, how it's being run and how their money is being spent. Likewise, nearly all of the records of the association, whether financial or otherwise, are available to the homeowners. Please reference the Communications page of this website for a listing of the Association's Official Records, which can be viewed and/or copied by owners.
Landscaping
Landscaping is very important to the residents of Jupiter Bay because it contributes to the attractiveness of the community, the value of their investments and the overall quality of life.
The condominium association is solely responsible for landscaping at Jupiter Bay. This includes the trees, shrubs, flowers, lawns, mulch, irrigation systems and other landscaping items. Maintenance responsibility for the property grounds requires the Association to assure that the overall appearance of the property is preserved, as much as possible, as it was initially designed and built. This means that trees destroyed by hurricanes or trees classified by the Florida Exotic Pest Plant Control Council as "nuisance and invasive exotic vegetation" need to be replaced. It also means that shrubs, flowers and other landscaping throughout the community need to be maintained and replaced as necessary to preserve the area's attractiveness. Any landscaping improvements must be consistent with the overall landscaping theme.

Most homeowners value the grounds adjacent to their condominium unit. In light of the Association's limited landscaping budget, some homeowners, particularly those owning first floor units, have independently contributed to the beauty of our community by adding flowers, landscaping stones and other plants and materials to the areas adjacent to their units. Some have funded the planting of memorial trees or shrubs or other special landscaping to beautify their area.

It has been suggested that all homeowners should be allowed to beautify the areas in proximity to their condo unit. However, it is important that these landscaping enhancements are in compliance with our condominium documents and are compatible with existing landscaping. The Association is obliged by its condominium documents to prevent any changes that could be considered common area material alterations as defined in Sections 2.5, 6.1(c), and 6.2 of our Declaration. (Please reference the Alterations page of this website.) Also, we must assure adherence to our Rule #44 which says "Owners who wish to contribute plants, materials, funds, or labor to common element landscaping areas/projects must receive approval from the Association".